At the end of 2009, Neil Peart recorded a new version of "The Hockey Theme" for TSN networks. For the recording and song, Drum Workshop built Neil a new hockey-themed drum kit. According to the DW drums article:
The set is airbrushed in Lacquer Graphics with NHL logos and ultra-custom Ice Blue hardware. DW Custom shop Artist, Louie Garcia comments, Neil told me he wanted to begin a new masterpiece with this kit. He really wanted it to represent the game of hockey, incorporating center ice and the face-off circles. And for the look of ice, we with went with a pearlescent color called Blue Frost. It really is a unique kit"
A new DVD was released in October, 2010, "Fire on Ice: The Making of the Hockey Theme."

TSN article: Inside the recording of the "Hockey Theme" with Neil Peart.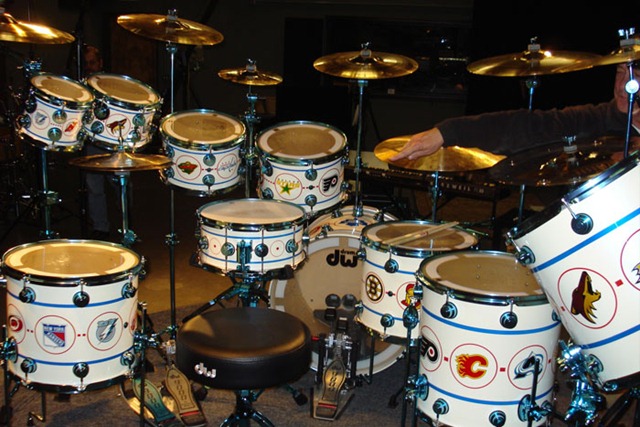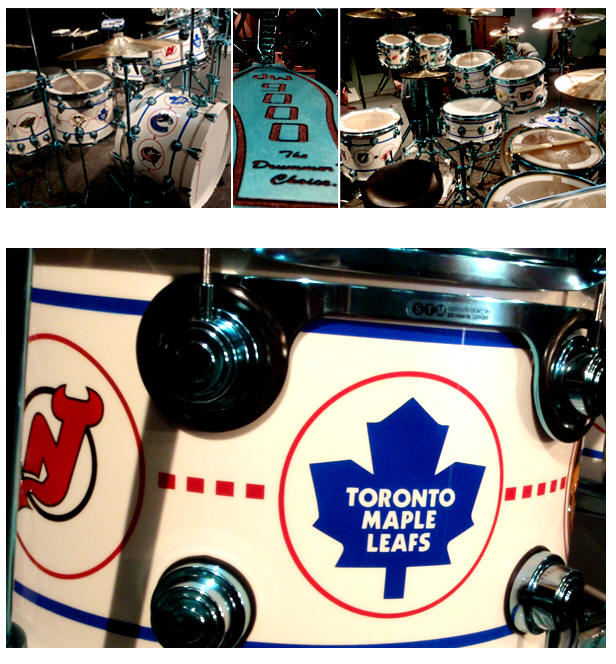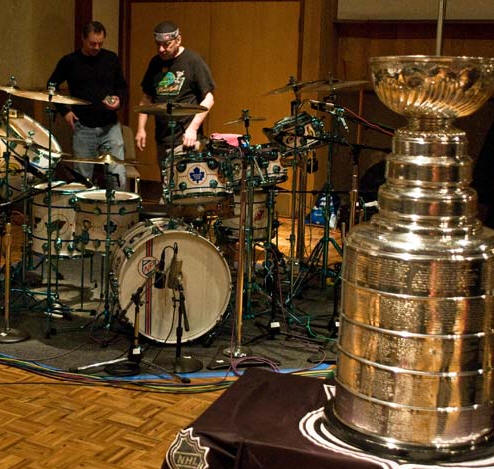 More photos of the recording session.
Where is the Hockey Kit now?
Lorne Wheaton, Neil Peart's drum tech, confirmed in a video that the Hockey Song Kit will be moving out of its home of the Hockey Hall of Fame in Toronto, ON. The kit has been at this location since October 2010.
No word on where the kit will go next.