Tweet
I. Childhood (1952 - 1964) - Before drums

Indicates important musical events related to Neil Peart or Rush.
---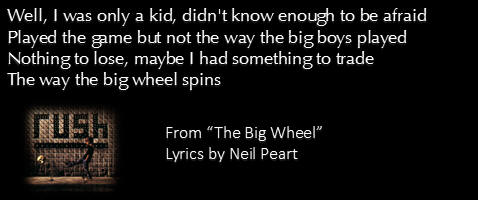 1952
February - Sam Phillips launches Sun Records in Memphis, TN. Phillips would go on to discover Elvis in 1954. Other early rock and roll pioneers who recorded on the Sun label included Johnny Cash, Roy Orbison, Conway Twitty, Carl Perkins, Merle Haggard, and many others.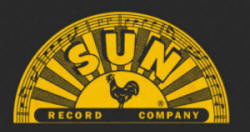 March 21 - Cleveland disc jockey Alan Freed organizes the Moondog Coronation Ball, the first rock and roll concert. Freed was later credited for coining the term "rock and roll," and was an important force in promoting rock music on the radio and at concerts. Freed would later be fired in 1958 from ABC for his role in the payola scandals. The fallout from this scandal helped usher in an era of sugar-coated pop music masquerading as rock and roll.



Neil is the first-born son to Glen and Betty Peart. He lives his first years on the family's dairy farm.
... The dimly lit barn, redolent of straw and cow manure, was an early imprint, and later in life a dairy farm always seemed to smell like "home." Wherever I traveled, from Switzerland to Senegal, my deepest memories were triggered by ... cow dung. [Traveling Music, p. 49]
Peart's first word is "car." And so begins a life-long love of cars and other motorized vehicles. [Traveling Music, p. 12]
Ernest Hemingway publishes The Old Man and the Sea. This novel is one of the key works cited when Hemingway is awarded the Nobel Prize in Literature in 1954. Peart later becomes a fan of Hemingway, whose influence can be felt in numerous Rush songs, including: "Losing it" ("The writer stares with glassy eyes/ Defies the empty page"), the title A Farewell to Kings (based on A Farewell to Arms), and the title Grace Under Pressure (the expression was originally used to describe the attributes of a Hemingway hero). For more insight, see Peart's review of Under Kilimanjaro in Bubba's Book Club Issue 4 (January 1996).
---
1953
May 14: Original Rush drummer John Rutsey is born.


Above: Photo of John Rutsey
July 29: Gary Lee Weinrib (Geddy Lee) is born.

Above: Photo from Test for Echo tourbook
August 27: Aleksandar Živojinović (Alex Lifeson) is born.
Above: Photo from Test for Echo tourbook
---
1954
January: Neil Peart's brother Danny is born.

The Peart family moves from Hagersville, Ontario, to St. Catharines (pop. approximately 100,000 in the 1950s). [Traveling Music, pp. 49-50]

July 19: Elvis records his first single "That's All Right (Mama)"/"Blue Moon of Kentucky." It becomes a regional hit, but doesn't achieve national attention. Later, Peart's mother becomes an Elvis fan and drags Neil to Elvis movies with her. [Traveling Music, p. 58]

The transistor radio is invented, allowing people to take their music anywhere. Before this time, most people listened to bulky vacuum tube radio sets in their living rooms.

Neil's father buys a General Electric hi-fi record player that he uses to play many big band records. [Traveling Music, p. 27]
---
1955 - Rock and roll goes mainstream
March 19: The film Blackboard Jungle is released, featuring Bill Haley and his Comet's rendition of "(We're Gonna) Rock Around the Clock." Starting July 9, the song hit #1 on the Pop Charts and stayed there for two months — the first rock song to do so. Most historians agree that the release of "(We're Gonna) Rock Around the Clock" marked the moment when rock and roll broke through into the mainstream.


The style of rock and roll was developed during the 1940s by African American "rhythm and blues" musicians playing a style called "jump blues." This music emphasized a "swinging, up-tempo, dance-oriented hybrid of jazz, blues and boogie-woogie" [from Wikipedia entry on Louis Jordan], usually performed by smaller ensembles of five or six players. Louis Jordan and his band, The Tympany Five, were early pioneers of jump blues and had great success.

Later, as rhythm and blues records began to dominate the charts and break down the musical "color barrier," Alan Freed would rebrand it "rock and roll."

Writes Glenn C. Altschuler in All Shook Up: How Rock 'n' Roll Changed America:

"As it entered popular discourse, rock 'n' roll was a social construction and not a musical conception. It was, by and large, what DJs and record producers and performers said it was. In any event, the phrase caught on, and Freed and WINS secured a copyright for it. Louis Jordan might complain, with considerable justification, that 'rock 'n' roll was just a white imitation, a white adaptation of Negro rhythm and blues.' What's in a name? Alan Freed's choice allowed fans to affirm—without having to think about it—that rock 'n' roll was a distinctive, not a derivative, musical form."
April: Fats Domino's "Ain't That a Shame" (co-written with Dave Bartholomew) becomes the first #1 Rhythm and Blues chart single to cross over to the Pop Singles charts (reaching #10). During this time, many successful rhythm and blues songs were re-recorded by white artists (often with changed titles or lyrics) for a mass audience. In this case, Pat Boone re-recorded "Ain't That a Shame," (Boone wanted to call it "Isn't That a Shame") which went to #1 on the Pop Singles charts. The success of both versions made Fats Domino a millionaire.

May: Chuck Berry records his first single "Maybellene," eventually selling over a million copies and hitting #1 on the Rhythm and Blues charts. Berry helps refine the sound of rock and roll and develop the showmanship that many future rock guitarists would emulate.

September: Actor James Dean is killed in car crash in Salinas, California. Starring in only three films (including the still-in-production Giant which would release in 1956), Dean's performances helped to create the rebellious teenager image associated with rock and roll. One interesting connection is that Sal Mineo, who later played Gene Krupa in The Gene Krupa Story, played opposite Dean in Rebel Without a Cause.

Above: James Dean behind the wheel
---
1956
Neil Peart's sister Judy is born.

The Peart family moves to a new house in the lakeside suburb of Port Dalhousie in St. Catharines. Peart writes of growing up there:
All in all, Port Dalhousie in the late '50s seemed like a magical time and place, perfect for boyhood. Quiet streets for ball hockey, the lake for swimming, skating on Martindale Pond, the library, and hordes of other baby boomer kids around to share it all. [Traveling Music, pp. 54-55]

Above: Photo of Port Dalhousie welcome sign in 2007 by Andy Olson
---
1957

Above: Photo of Dick Clark
---
1958
Summer: Peart attends his first car race at Merrittville Speedway, as his father works on the pit crew for a neighbor. He goes to the races every weekend during the summer. [Traveling Music, p. 52]
(The song was) a hit for the Four Preps in 1958, the summer before I turned six. In our suburban split-level in Southern Ontario, or in our family Buick, my father always had the radio on, and I heard that song many times that year. The chorus echoes readily in memory, with its lilting shuffle... It is one of the first pop songs I remember... [From NeilPeart.net: News, Weather and Sports - "Magnetic Mirages" - August 2014]
Fall: Peart begins secondary school at Gracefield School, where he attends Grades 1-5. [Traveling Music, p. 53]
---
1959

Buddy Holly, Ritchie Valens, and J.P. "The Big Bopper" Richardson die in plane crash. The date of the crash was memorialized in Don MacLean's #1 1972 hit, "American Pie," as "The day music died."
But the crash that took the lives of these musicians was one in a string of events leading to rock and roll's demise, including:
Little Richard retiring from show business and becoming a preacher (1957)
The payola probes that destroyed the career of rock and roll promoter and DJ Alan Freed and almost took down Dick Clark (1958)
Elvis joining the army (1958)
Jerry Lee Lewis getting embroiled in a scandal after marrying his 13-year-old cousin (1958)
Chuck Berry being prosecuted and jailed (1958)
The opponents of rock and roll seized their opportunity to reclaim the cultural space taken over by rock and roll. The result is a less authentic, softer style of rock music performed by mostly whites. This period will last until the British Invasion in 1964. [Glenn C. Altschuler in All Shook Up: How Rock 'n' Roll Changed America: Chapter 6: "The Day Music Died" Rock 'n' Roll's Lull and Revival, pp. 161-183]
Fall: Peart enters Second Grade. In the photo below, Peart is sitting in the bottom row, second from left.

Above: Photo of Neil Peart in Second Grade was first published in Peart's "A Port Boy's Story" in the St. Catharines Standard on June 24 and 25, 1994. Thanks to Power Windows for posting the photos and the story online.
During the school year, Peart composes his first poem, "The Little Red Fox." [Traveling Music, p. 53].
---
1950s - 1960s
Peart listens to the big band jazz albums his father plays around the house.
It seemed there was always music playing in our house, and it had to have an influence on me. Dad was the kind of music lover who turned on the radio when he woke up in the morning, and listened to music every waking moment, while he shaved, ate breakfast, in the car, at work, and at home, inside or out. Always there was music. [Traveling Music, p. 24].

I grew up listening to big band jazz, which my father loved — Glenn Miller, Duke Ellington, Count Basie, and the great drummers who played with them. Frank Sinatra and Tony Bennett always had great musicians, and drummers like Gene Krupa and Kenny Clare influenced me greatly—such disciplined exuberance. [From an article at Zildjian.com, January 2003 - by Neil Peart]
---
1960
Peart has an emergency appendectomy. [Traveling Music, p. 57].
1960 is coined "The Year of Africa," as many African states began to emerge from under colonialism into independence. Later in his life, Peart traveled to Africa many times — usually as part of an organized bike tour. One such trip to West Africa became the subject of Peart's first published book The Masked Rider.

August 17 – The Beatles make their debut in Hamburg, Germany.
---
1961
Peart watches The Adventures of Ozzie and Harriet on TV. Seeing Ricky Nelson (photo below) perform is one of Peart's first memories of wanting to be a performer.
On 'Ozzie and Harriet,' I always hoped the episode would end, as it sometimes did, with Ricky Nelson singing in front of an audience of screaming girls, him looking all glamorously shadowy, in dramatic black-and-white (like a prototypical rock video), with stage lighting making it a magical fantasy. I especially used to love the song, 'Travelin' Man, .... Watching that performance, I was galvanized, and somehow I felt I wanted that — to be on that stage, in those lights, singing songs about traveling while girls screamed. That was 1961, I was nine years old, and, in the fullness of time, it all came true. (Except for the singing part.) (And the screaming girls.) [Traveling Music, p. 58]

Peart takes piano lessons. Although he would eventually call in sick to his lessons (and spend the money on chocolate bars), the introduction gave him a foundation for the keyboard percussion he would later use in Rush. [Traveling Music, p. 58].
---
1962
Summer: Peart nearly drowns in Lake Ontario. After swimming out to a dock, older kids won't let him climb on to rest. Exhausted, with no other choice, he returns to shore.
About halfway (back to shore) I ran out of strength, and in a panic realized I was going to drown. I couldn't move my arms and legs anymore, and I felt myself sinking. While I was going down that last time, I actually experienced the old myth: I saw my life pass before my eyes. I was so young there wasn't much to replay, but episodes, still vignettes like a slideshow, flashed in sequence through my mind. I suppose I must have struggled and called out, as the next thing I knew I was lying in the sand at the water's edge. Two other kids I went to school with, Kit Jarvis and Margaret Clare, were standing over me, and I guess they must have pulled me out; I never really knew. [Traveling Music, pp. 61-62]

Fall: Peart skips ahead from Grade 4 to Grade 5. Like the fictional character William Miller in Cameron Crowe's semi-autobiographical film Almost Famous, skipping ahead would help shape Peart's self-image and social strategies — especially as he entered high school. "As a general thing, I had learned to keep quiet and try to slip below the radar around the schoolyard, but the cool guys made a lot of sport out of me, even that early in my career as a misfit." [Traveling Music, p. 65]
---
1963
Peart's parents give him a transistor radio, opening up the world of modern, pop music to him.
I first achieved musical freedom when I was about ten, and my mother gave me a small plastic transistor radio. She showed me where the "Hit Parade" station was on the dial, and I remember sitting on the front step of our split-level holding that radio in my hands like a holy relic, transfixed by the notion of my own private music... For me, that was really the beginning of loving music. I listened to that little radio constantly, searching out all the Top-Forty AM stations, WKBW in Buffalo, New York, CHUM in Toronto, and CHOW in Welland, Ontario.[Traveling Music, p. 28]

Peart sees a photo of Beatles for the first time "behind the counter of the Music Fair record store in Fairview Mall." [Traveling Music, p. 65]


Fall: Peart skips ahead from Grade 5 to Grade 6. [Traveling Music, p. 64].
Peart watches The Gene Krupa story on TV and is inspired to play drums.
"The first time I remember feeling a desire to play the drums was while watching the movie The Gene Krupa Story, at the age of eleven or twelve. The film's dramatization of his life and Sal Mineo's portrayal managed to make the idea of being a drummer seem exciting, glamorous, elegant, and dangerous. I started beating on the furniture and my baby sister's playpen with a pair of chopsticks, and for my thirteenth birthday my parents gave me drum lessons, a practice pad, and a pair of sticks. They said they wouldn't buy me real drums until I showed that I was going to be serious about it for at least a year, and I used to arrange magazines across my bed to make fantasy arrays of drums and cymbals, then beat the covers off them!" [From an article at Zildjian.com, January 2003 - by Neil Peart]
Peart's uncle provides an early drumming inspiration, and R&B provides an alternative to the white pop music.
My uncle Richard was only a year older than me, by some trick of familial timing, and I got all his hand-me-downs that smelled of my grandfather's cigars — but he was also a drumming inspiration. Richard played drums in a band called The Outcasts, young white guys playing Sam and Dave, Wilson Pickett, Otis Redding, and James Brown songs, in the "blue-eyed soul" style that was popular in Southern Ontario in the mid-'60s. [Traveling Music, p. 67]

Of the importance of R&B, Peart wrote:

...it might be said that for those of us raised on the painfully white pop music of the late '50s and early '60s, R&B music was the underground music, the alternative music of the times. I didn't think of it as listening to "black music"; I just knew I liked the rhythms, the intense, passionate vocals, and the way my pulse rate increased when I heard that horn line in "Hold On, I'm Coming," even played by a teenage white boy on a Fender Telecaster in my uncle's band. [Traveling Music, p. 67]
---
1964
February 9: The Beatles perform on Ed Sullivan, launching the "British Invasion" in North America. Peart watches the performance along with a record-setting audience of 73 million, but he's not ready to be swept up in Beatlemania. "I was too young to be really enthralled by the music, but I was certainly impressed by the excitement." [Traveling Music, p. 65].

April: Peart's youngest sibling, Nancy, is born. Below is a photo of Neil with his siblings, Danny, Nancy, and Judy around 1965.

Above: Photo of Neil Peart and his siblings was first published in Peart's "A Port Boy's Story" in the St. Catharines Standard on June 24 and 25, 1994.
Summer: Peart sees first live rock band at Morgans Point on Lake Erie. "Called the Morticians, they wore long-tailed, funereal suits, and traveled in an old hearse." [Traveling Music, p. 68]

Above: Photo of the Morticians from the documentary The Big Story of Small Potatoes.
December: Peart watches the T.A.M.I. (Teenage Music International) Show movie. Peart is particularly impressed by James Brown, who "gave an intense, theatrical demonstration of what soul music was all about." [Traveling Music, p. 136].

Above: Poster for T.A.M.I. Show.
The Who forms in England with future Peart drum influence Keith Moon.

Above: Photo of The Who in 1964 with Keith Moon front and center
Peart wins a public speaking medal in Eighth Grade with a speech on Douglas MacArthur. [Traveling Music, p. 54]
Updates
February 8, 2015
Added "The Big Wheel" lyrics
Edited text in several places throughout
1964: Added photo of The Morticians
September 26, 2014
Added photo of The Who from 1964